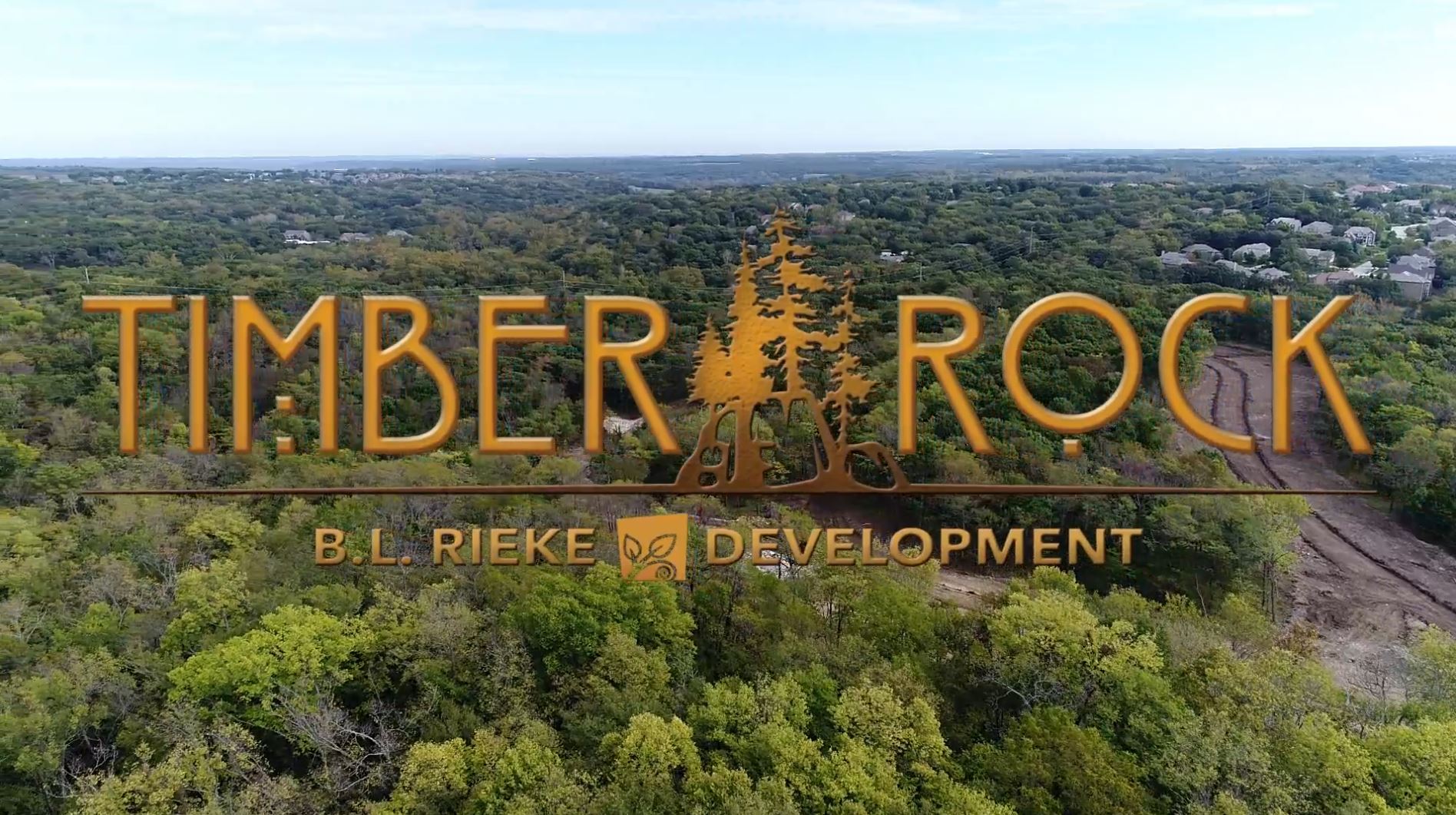 Timber Rock Development Update – Early October 2017​
As of early October, B.L. Rieke's Timber Rock Development is still currently in the process of installing the sewer lines and will soon begin excavating the land for future streets. However, the layout of the development is really beginning to take shape! The tree-lined paths of its future streets and cul-de-sacs are becoming more and more defined as the construction process continues. Once the sewer lines are complete, workers will begin to grade the areas where the streets will be located--the paving process will begin soon after that. Lots are expected to be ready for purchase by early 2018 (weather permitting).​
B.L. Rieke's New Model Home:9011 Cottonwood Canyon Place​
B.L. Rieke Custom Home Builders's long-awaited new model, 9011 Cottonwood Canyon Place, is now complete and open to the public! This gorgeous reverse, one-and-a-half story home is located in the Cottonwood Canyon subdivision in Lenexa, Kansas. Visitors can stop by during the Fall Parade of Homes, which runs from September 23rd to October 8th.